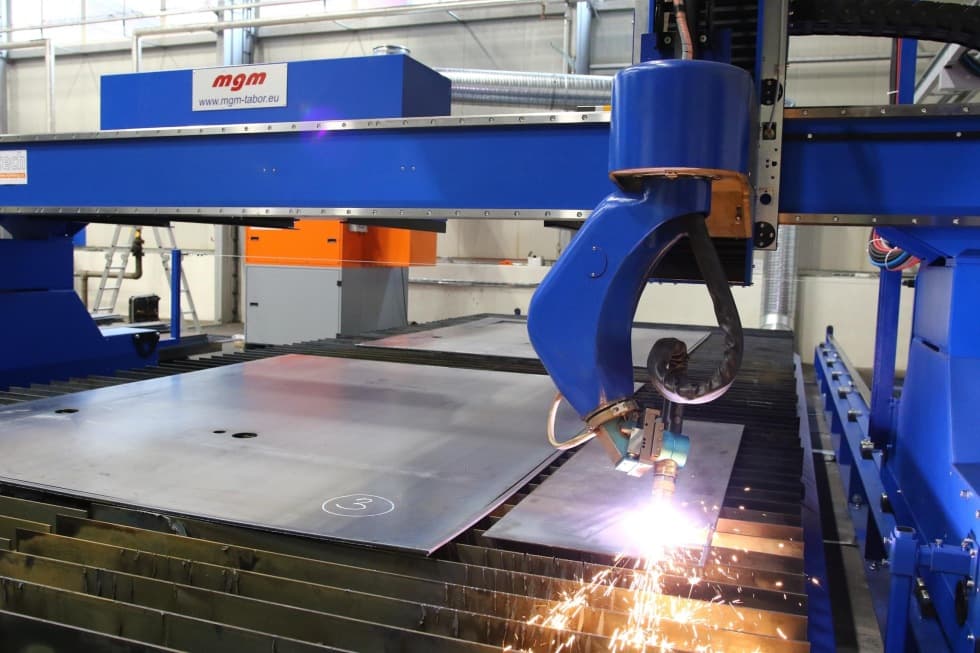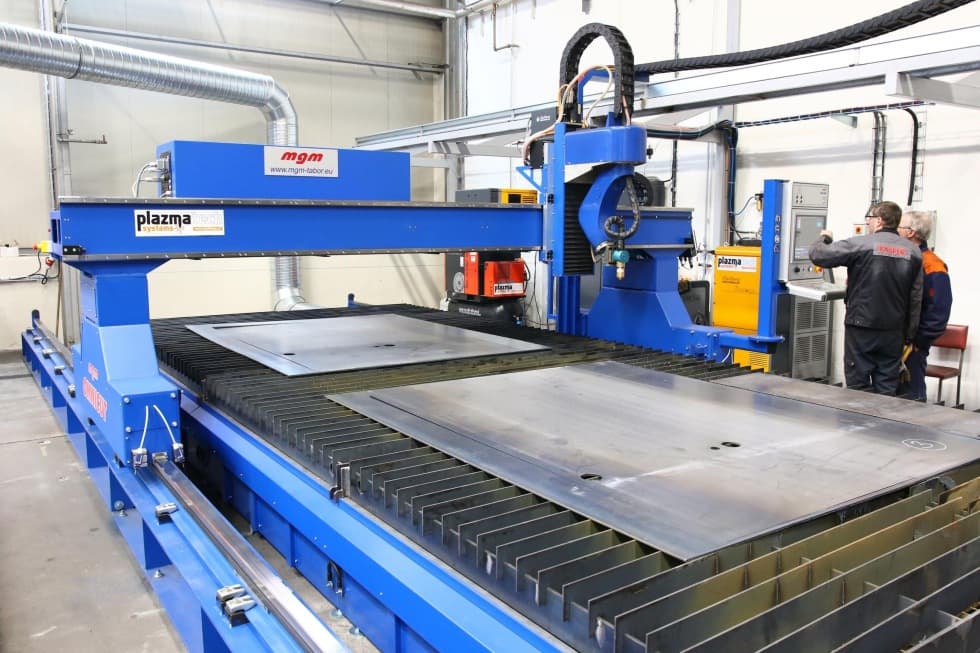 WORKPLACE FOR
PLASMA CUTTING
Plasma cutting uses high temperatures and output speeds of the plasma beam. Plasma cleaning is a suitable method for manufacturing from thick materials. Plasma can cut a wide range of materials, including stainless steel sheets with the dimensions up to 3 x 7 m. This technology is used in particular for manufacturing of pressure vessel shells. We manufacture pressure vessels in compliance with the newest standards 2014/68/EU, EN 13445, EN 13480, 2014/29/EU and GOST R.
ARE YOU INTERESTED IN
THIS PART OF PRODUCTION?
For any questions or interest in cooperation, do not hesitate to send us a non-binding request.
We will be happy to help you with the production of products.