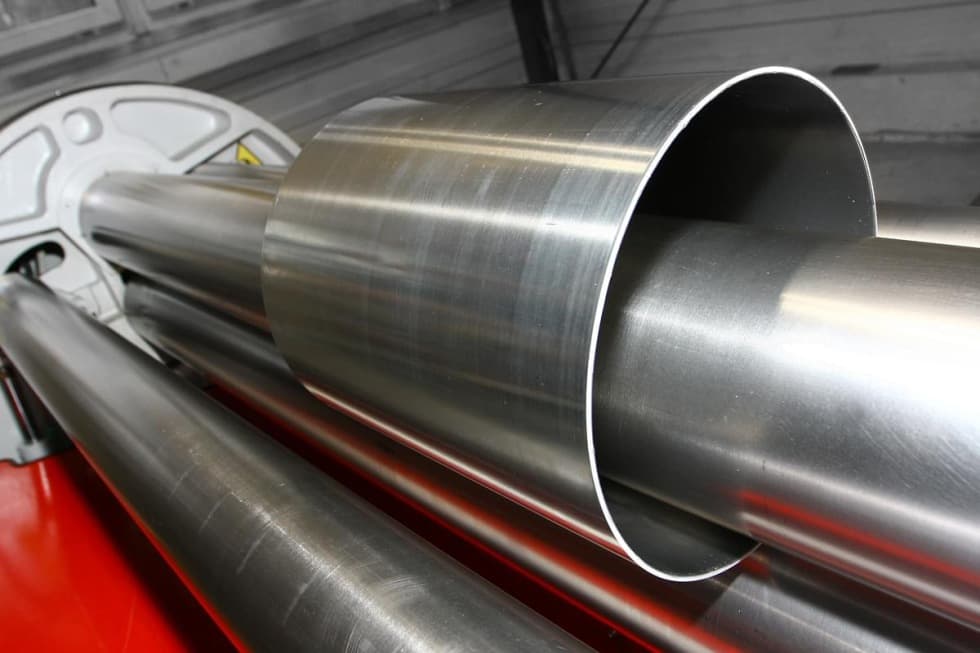 SHEET METAL ROLL
Rolling of thin sheet metal is done using a CNC controlled 4 cylinder MCA sheet metal roll. This technology represents the most precise, fastest and user-friendly means of rolling. The machine was deployed to process non-ferrous, i.e. stainless steel and aluminium. The main applications include rolling of pressure vessels, aluminium air chambers and forming of modern shapes of industrial machinery cabins. For rolling of sheet metal there are available rolling cylinders with the length of 1.5 to 3 m that can be used for materials of the thickness 3-35 mm. The maximum diameter of the rolled part is 4 m.
PARAMETER CHART
Cylinder working length: 2050 mm
Max. coiled sheet metal thickness: 6 mm
Max. pre-bend: 5 mm
Capacity for the cone manufacture: 75 % capacity of the shift
No. of cylinders: 4
Diameter of the upper cylinder: 170 mm
Diameter of the bottom cylinder: 160 mm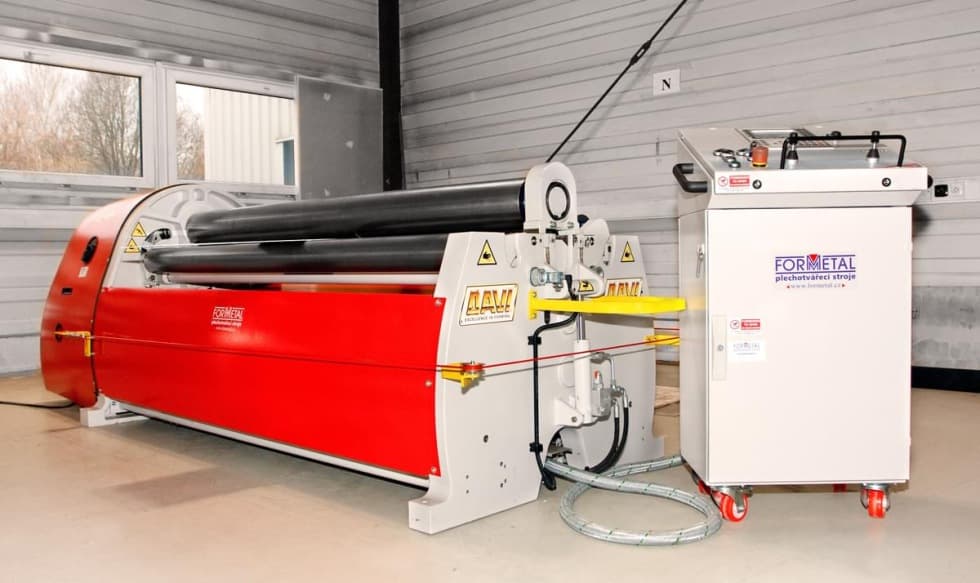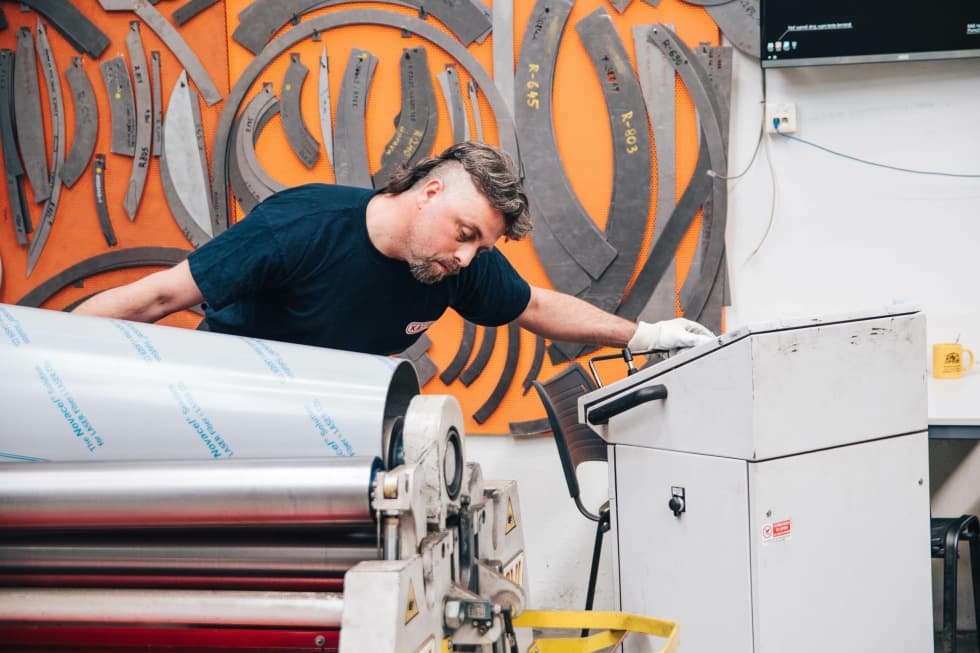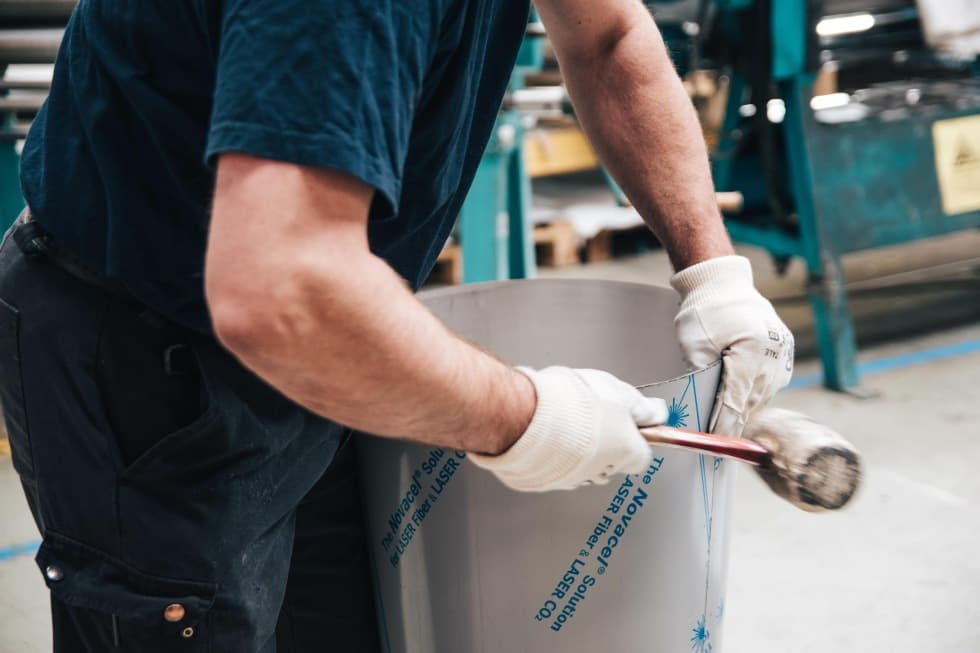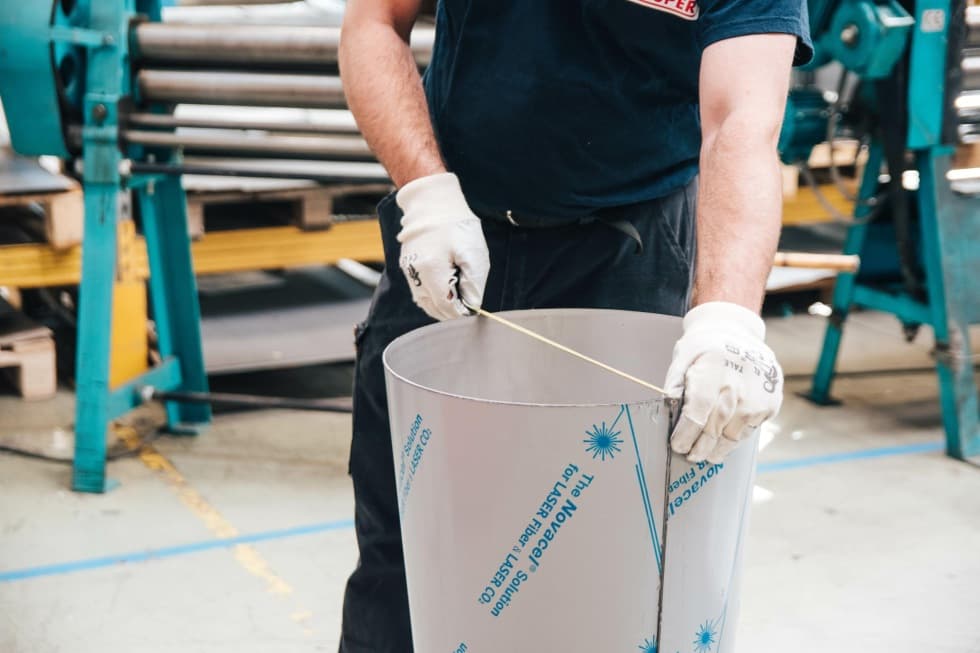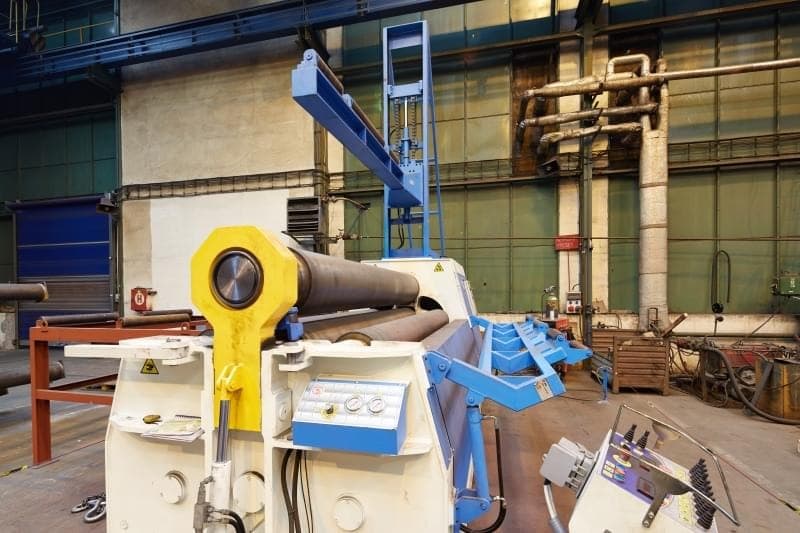 ARE YOU INTERESTED IN
THIS PART OF PRODUCTION?
For any questions or interest in cooperation, do not hesitate to send us a non-binding request.
We will be happy to help you with the production of products.