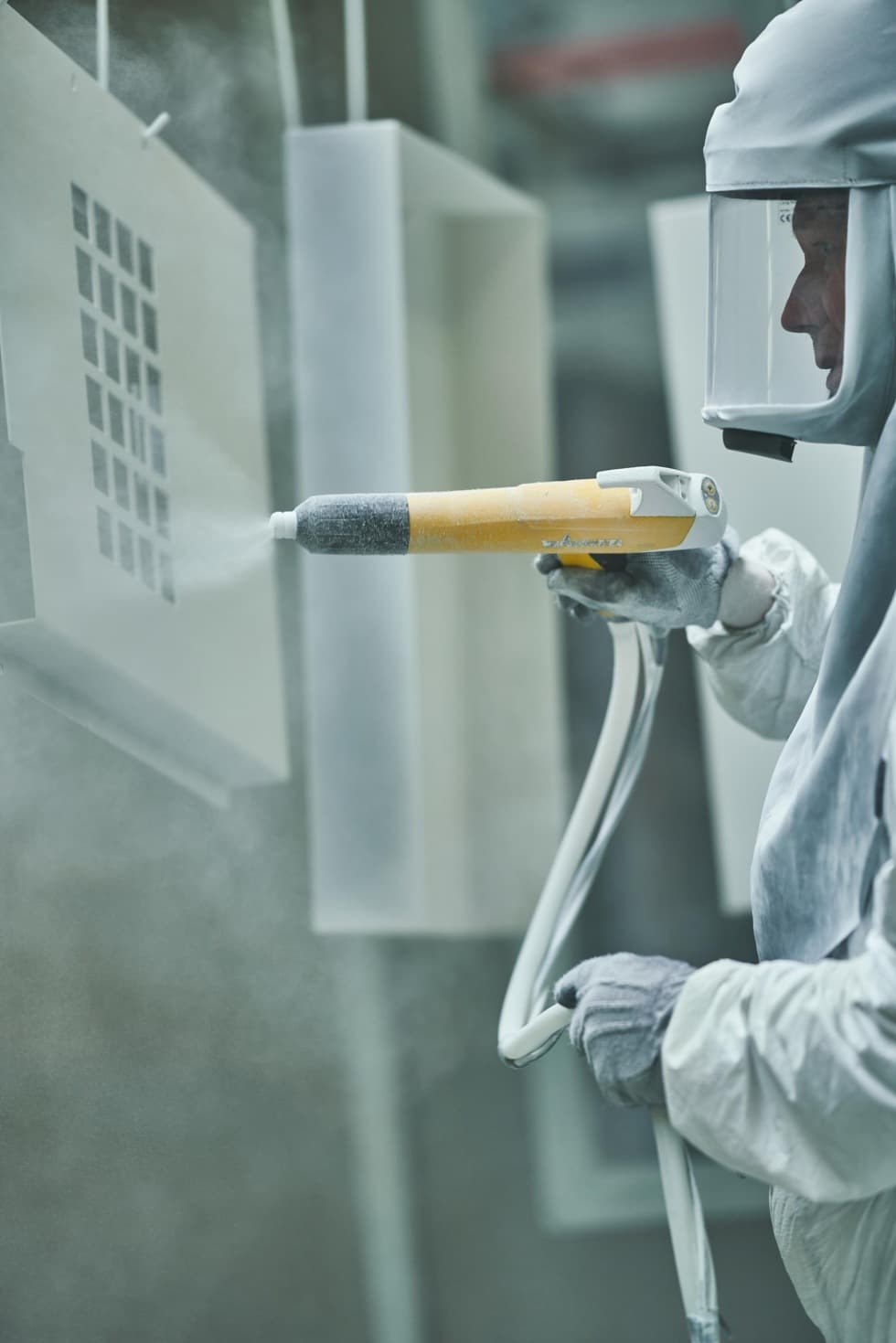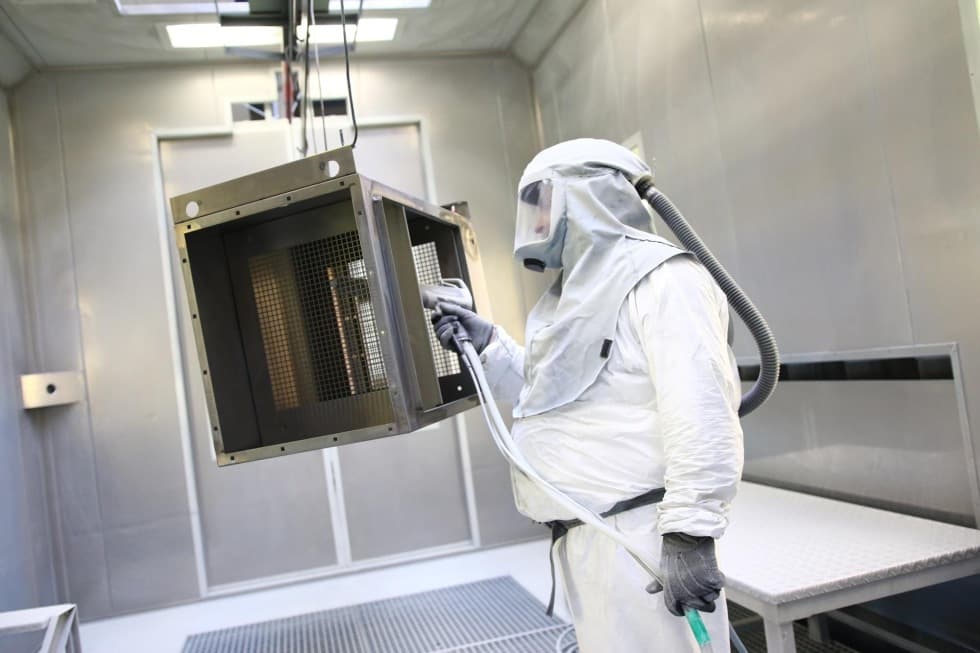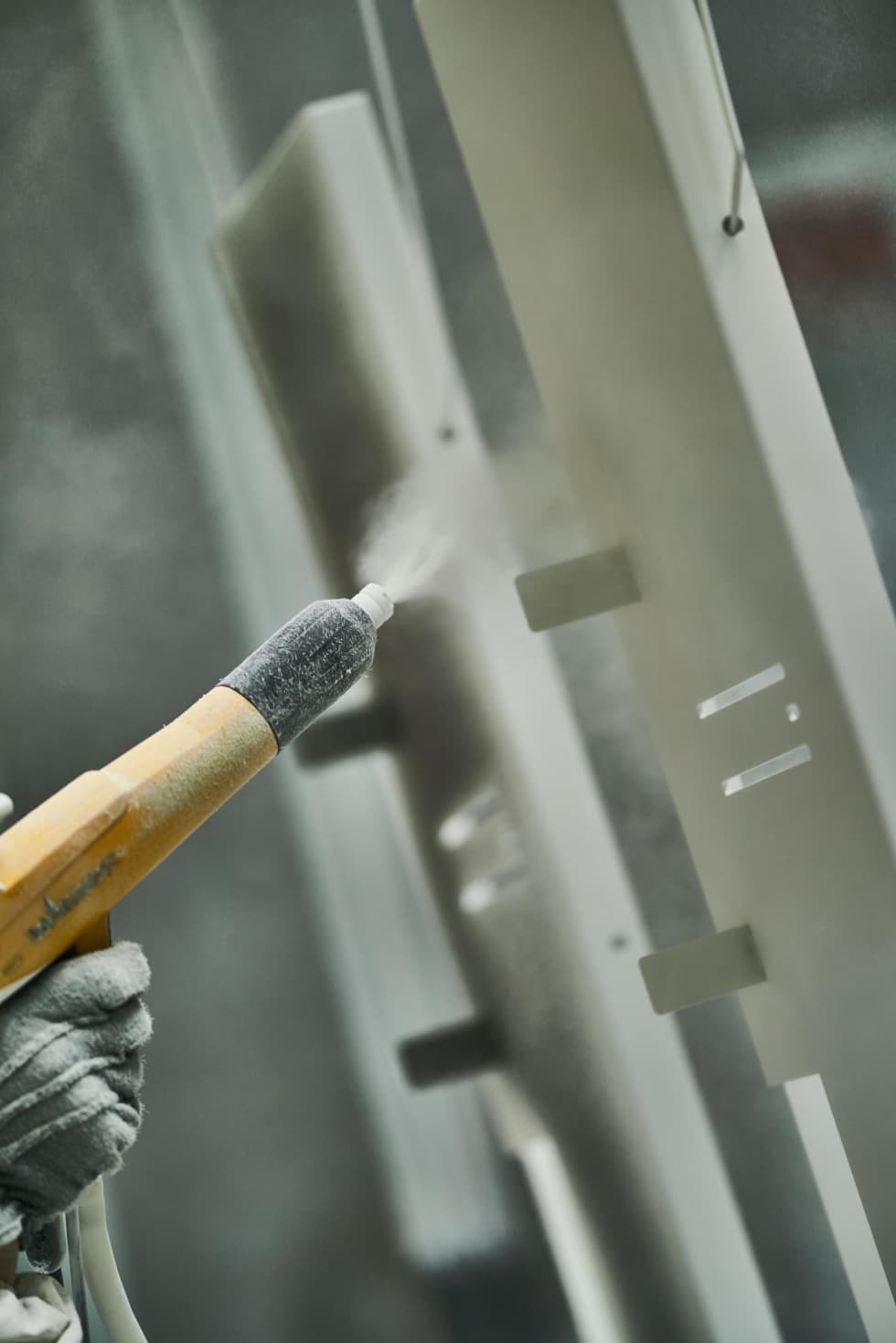 POWDER COATING
OF STEEL, ALUMINIUM AND STAINLESS STEEL
Our modern powder-coating facility is located in a separate hall in order to achieve the best possible ambient cleanliness. The paint-shop was designed with the emphasis on the high flexibility of the operation and the quality of finished products.
Max. part weight: 300 kg
Max. part size: 3 x 2,2 x 1,2 m
Pre-treatment: Ferruginous phosphate and three-level rinsing
Technology of powder application: tribo
BLASTING
AND PICKLING OF STAINLESS STEEL
Construction of the new powder-coating paint shop also created new space for surface finish of stainless steel parts, namely pickling and blasting boxes. The blasting box is equipped with technology for the stainless steel parts surface unification by the means of the ceramics. The pickling box is designed for the local pickling of welds and their rinsing with pressurised water.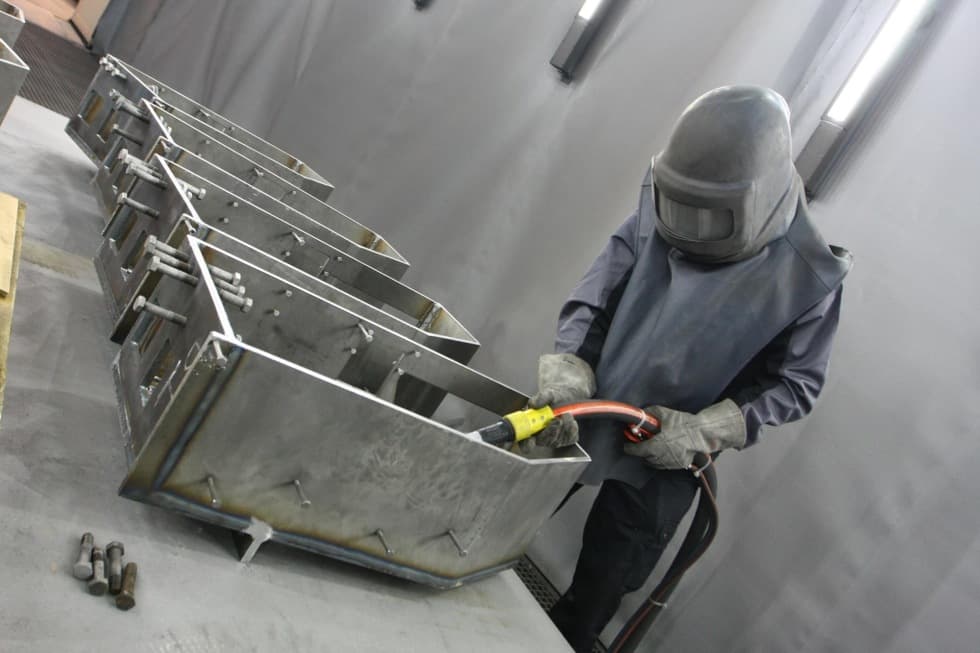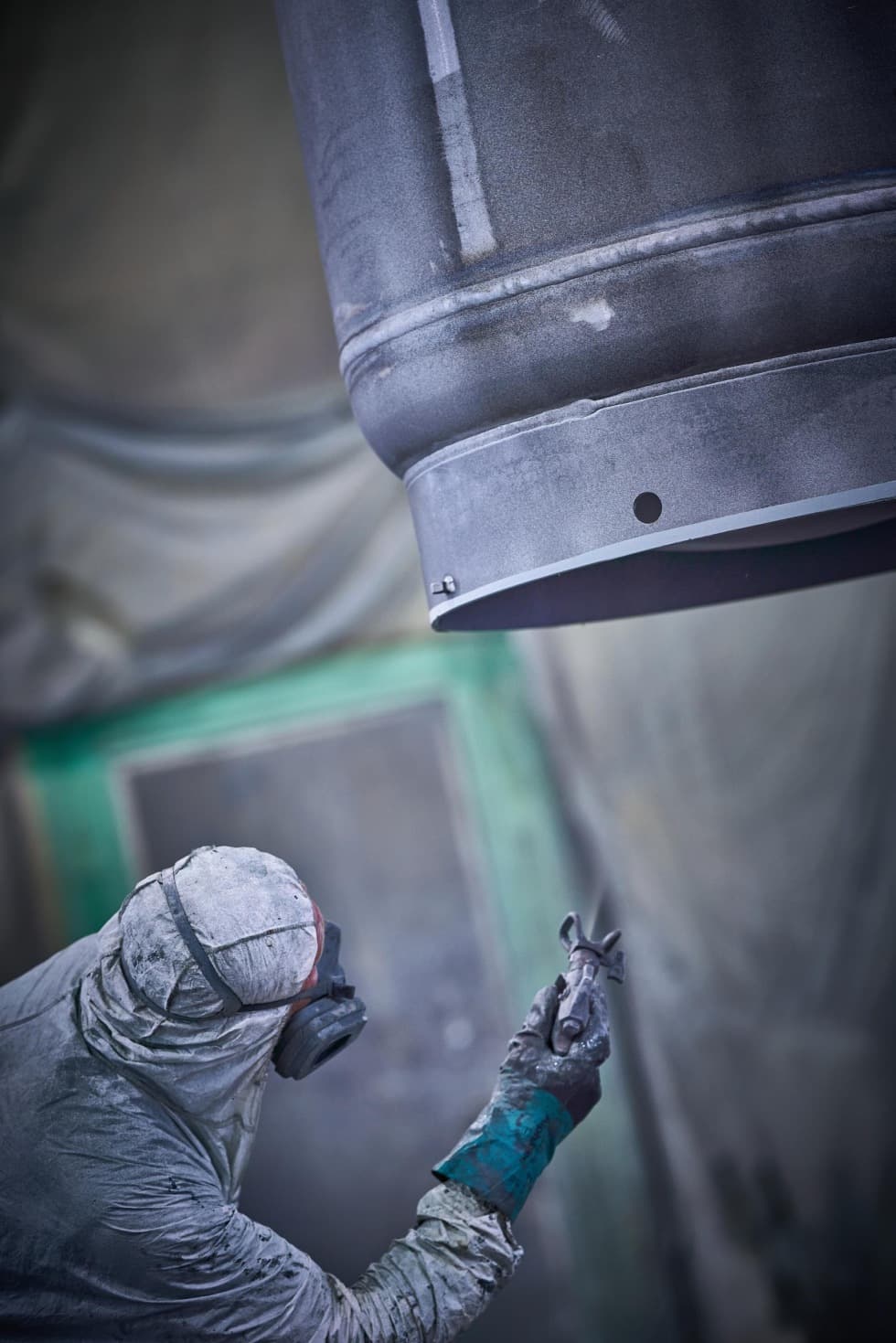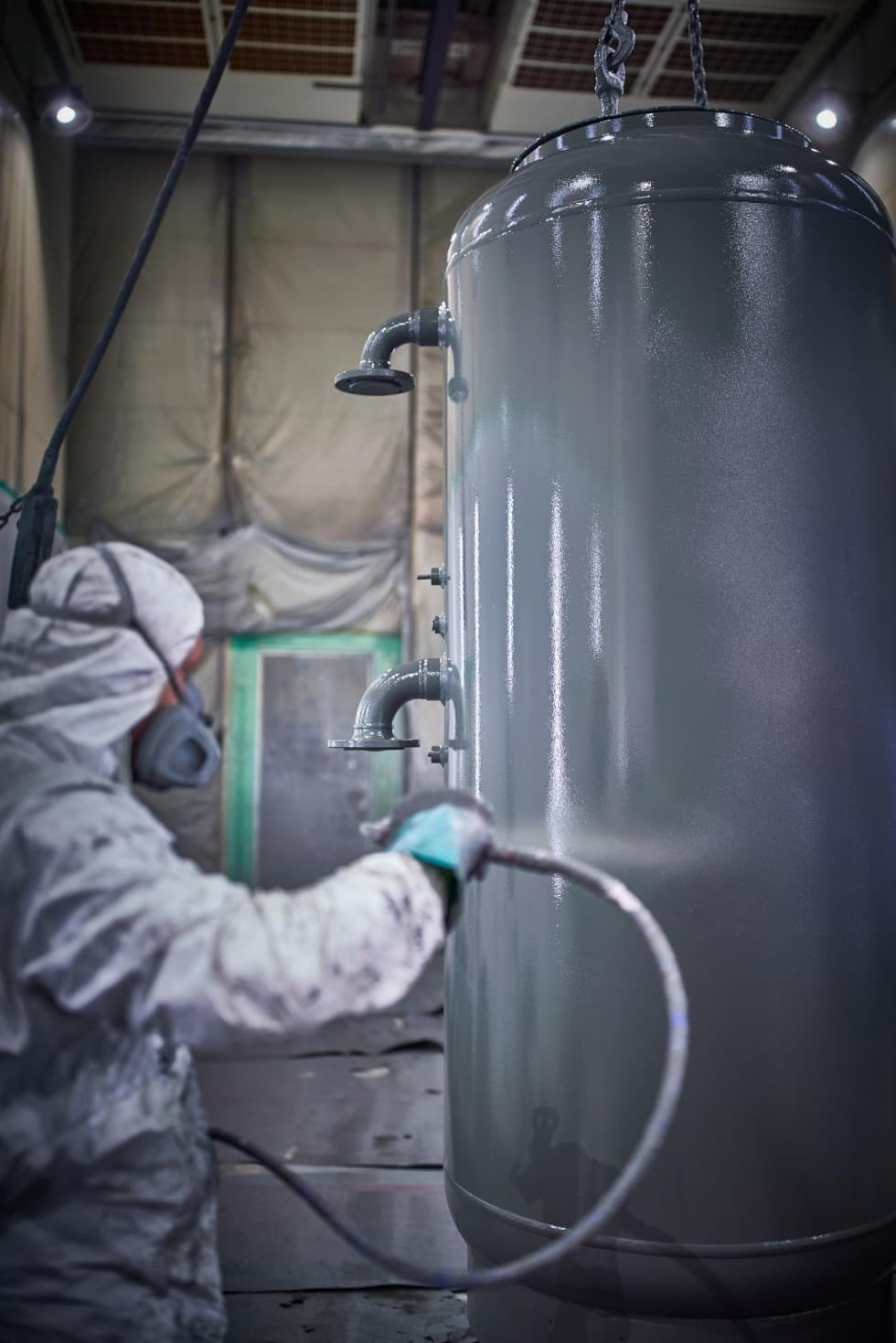 WET PAINT COATING
A large blasting and painting cabin for wet coatings is available for the production of pressure vessels. These technologies make it possible to meet very demanding requirements for the painting of pressure vessels.
DEBURRING OF CUTTED PARTS
Deburring of parts after laser cutting or punching is done using the COSTA deburring machine that can both unify the surface of parts and deburr the edges.
Maximum machine working width: 1350 mm
Machined parts width: 0,5 – 150 mm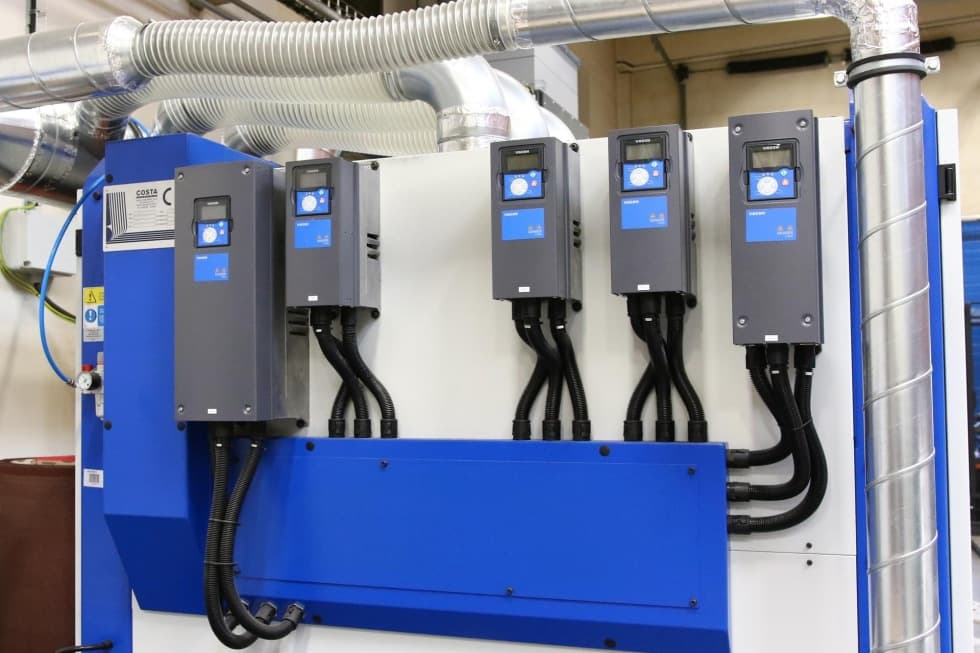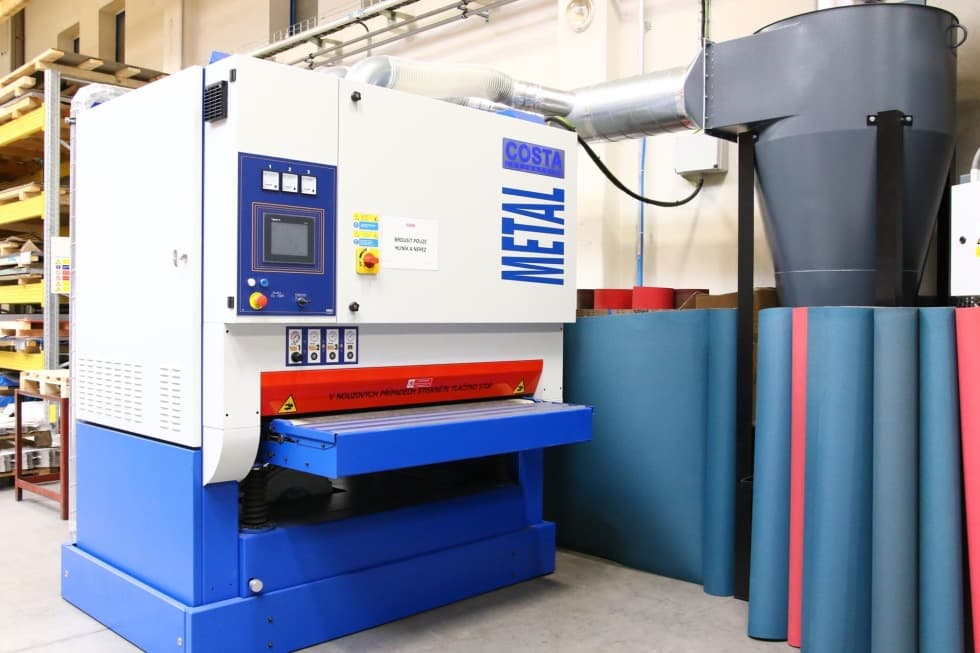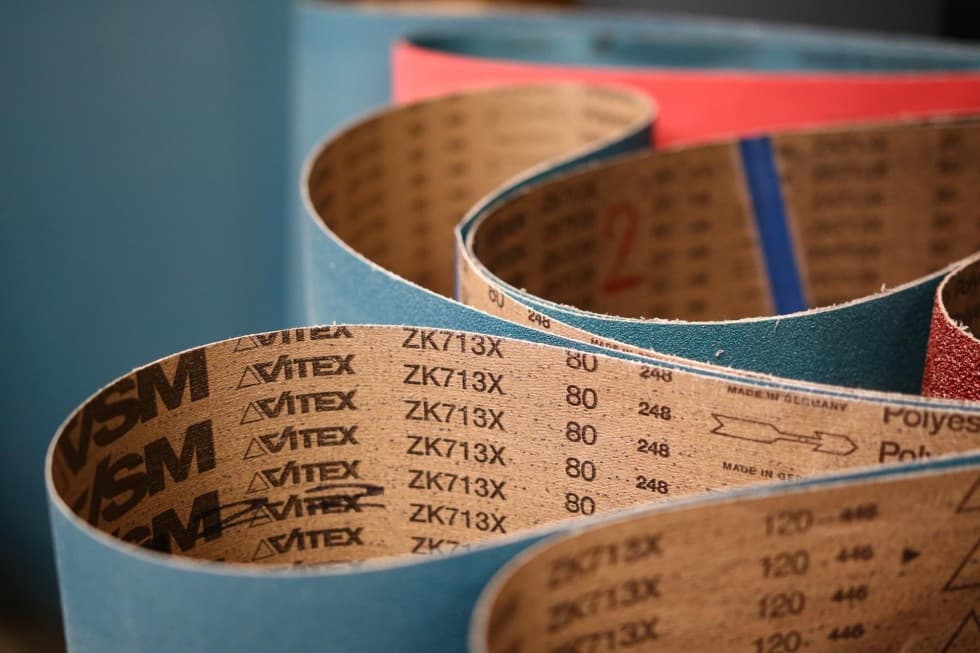 ARE YOU INTERESTED IN
THIS PART OF PRODUCTION?
For any questions or interest in cooperation, do not hesitate to send us a non-binding request.
We will be happy to help you with the production of products.